Product Overview
High Resolution Vintage Images Collection of PRINTABLE PAPER DOLL SHEETS
A massive collection (3 Gb) it is supplied Via eight instant Download Links sent to your payment email address within moments of purchase (see our Download page for details).
OVER 1,000 PAGES TO PRINT, CUT OUT AND MAKE!
* Huge Ready To Print Collection * Pre-Sized for all standard A4 printers * Various Resolutions up to 450dpi

* All types, all ages of paper dolls * Hundreds of hours/years of fun for your kids!
This bargain-priced vintage paper dolls collection is only available from Collectaprint in this quality restored and enhanced-for-digital-printing version.
While much of the original material is in the public domain many of the images are from paper dolls in private collections. The scan images have been restored and especially enhanced for digital print making. Accordingly this collection is unique in many ways and may not be cloned, re-sold or distributed by copiers/imitators.
A Wide Range of Periods
The doll sets are supplied pre-sized physically for standard printers but the majority are 300 dpi or more (up to 450dpi) high resolution a few less so there is great scope for many to be enlarged if you have a larger format printer. The actual clothes/dolls can be readily adjusted size-wise using plain paper before the final printing on quality photo paper, or thin card if preferred. The collection is for computer use anywhere across a wide range of arts and graphics projects of all kinds, or simply for play-time pleasure. Examples from all early periods are included from Victorian onwards. A wonderful collection.
Not only that but a Real Bargain Price too!
Note to buyers. Although the original underlying material is mostly in the Public Domain due to its age - much material is also exclusive to us or are unique versions - this image collection is a unique offering compiled over much time (see above) and available only from Collectaprint. It must not be copied, re-sold or distributed. Intended for personal use only.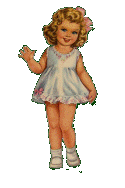 NOTE:- Prefer it on disc? A number of collections may still be had on disc instead of via download. Contact us if you would like to receive a no-obligation Paypal invoice for the disc alternative, including postage (state which country).